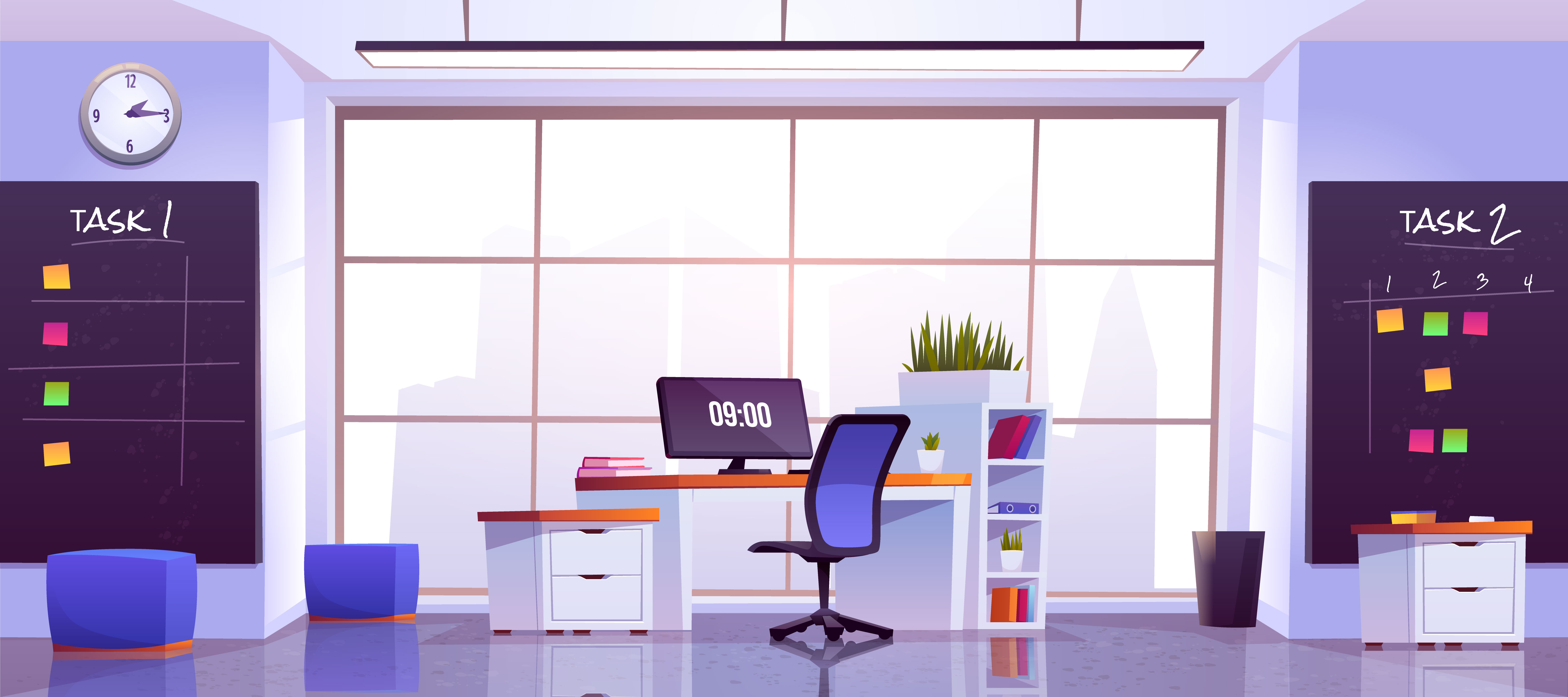 Photo by Georgia de Lotz on Unsplash - Image by @upklyak on freepik
There are principles that govern our life at work, here are seven inevitable ones that are important to know in order to manage our tasks and projects in the best conditions...
- Parkinson's law : The law of time which lengthens duration -
As with the gas law : « All work increases until it fully occupies the time allocated to it. » This fundamental law applies to the management of time, but also to that of our career and our life. When we don't set a deadline for completing a task or making a decision, it goes on forever. Because, the more time we have to do something, the more time we take to make it happen (sometimes we even lose sight of it).
THE SOLUTION : Reason in terms of objectives and not in terms of tasks. So ASAP does not mean anything, we must specify the real deadline to be respected, we can start a note or a memo with its conclusion, etc.
- Douglas law : The law of crowding -
« The more room we have, the more we spread out. » This is the space equivalent of Parkinson's Law for time. The more space around us and the more cupboards we have to put some order, the more we tend to spread out our things. Our office is more like a storage area than a workspace, our e-mail box is overloaded with folders and sub-folders. All this having the consequences that we waste time finding useful information.
THE SOLUTION : Reduce and restrict our storage areas.
- Illich's Law : The law of ineffective doggedness -
« Beyond a certain threshold, human efficiency decreases until it becomes negative. » Whether in the office, at school or at home, beyond 90 minutes our attention/concentration plummets. It is therefore useless to schedule 3-hour meetings, to fight in vain against a file that resists us, to swallow a sandwich in front of our screen at noon to move forward... The day without a break does not make us more efficient, we stupidly free dive in front of our PC. It is not by putting more people on a project that it will make it move forward faster (on the contrary, too many interveners kill the intervention).
THE SOLUTION : Take breaks and schedule work blocks of 90 minutes maximum. In between, let's go have a coffee, a tea or even better a breath of fresh air.
- Carlson's Law : The law of disturbed work -
« The time lost because of the interruption of a task is greater than the time of the interruption. » Any work interrupted (by a request, a discussion, hallway noise, the phone ringing, etc.) is less efficient than continuous work. For two good reasons:
1. Overall, it takes the brain three minutes to reconnect to the task.
2. Once distracted, our minds are tempted to wander, especially if the file is tedious (the coffee maker, reading the poster and chatting will become more interesting and important than our work).
THE SOLUTION : Isolate ourselves. Let's close our doors, put our phones on answering machine, turn off the beeps for new emails, and resist distraction when we have an important task that demands our full attention.
- Pareto law: The law of 20-80s -
« The essential takes 20% of the time and space, the accessory 80%. » This multiplier coefficient comes from the builders of pyramids, who calculated the minimum energy required to lift the stone blocks. It applies to many areas : 80% of the company capital is achieved by 20% of customers or 80% of processed tasks are in 20% of the time.
THE SOLUTION : To spare our strength, it is better to focus on what is worth the effort and which is really a priority. And Vade Retro perfectionism, micro-management.
- Confucius law : The law of untransmissible experience -
« Why the value does not await the number of years. » The fashion for « best practices » is a fantasy and « Believe in my experience » kills innovation. We are in the age of copy and paste which leads us to repeat the same mistakes more quickly. However, what is true for a situation does not necessarily apply to others.
THE SOLUTION : Leave room for imagination. Rather than copying the way of doing things established because the company has been doing this way for 15 years, let's check if there really isn't a way to proceed more quickly and efficiently (and why not by taking inspiration from what is already in place).
- Murphy's Law: The law of the unforeseen –
« Anything that can go wrong, will go wrong. » There will always be a glitch when we least expect it : discovering that our passport is invalid, once arrived at the airport, the car breaks down while we have an important meeting, the hassles that goes one after another.
THE SOLUTION : Anticipate better or practice intelligent paranoia. Explorers, for example, have appendicitis surgery before leaving, in case there is no doctor where they are going. On big projects, experts prepare back-plans by imagining the worst that can happen.
Conclusions
Taking these principles into account can help us improve our engagement and performance within our professional and even personal team.
What do you think?