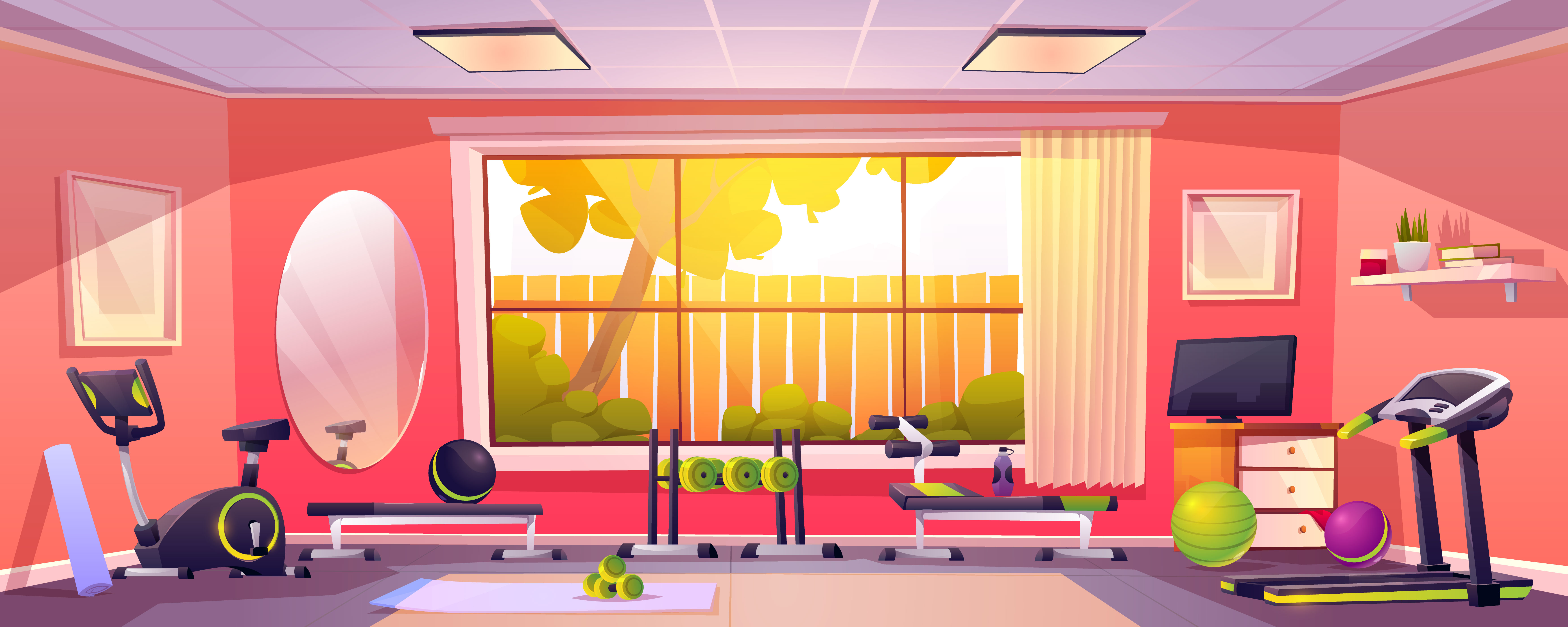 Photo by Deniz Altindas on Unsplash - Image by @upklyak on freepik
Whether we have just started, whether we are halfway there or struggling with our last kilos/pounds, we must be aware that staying on course is a formidable struggle...
- Eyes on the target -
On the road to weight loss, we are not all equal, because it depends on a multitude of factors: age, sex, basal metabolism and level of physical activity (also beware of medications).
Losing weight will take time (months or even years), it requires a change in our lifestyle (unconditionally). Thus, relying on strict deficit regimes or those promising rapid losses will unequivocally lead us to failure. By losing weight too quickly we will have to deal with saggy/loose skin and our body will defend against this torture : our metabolism will slow down, our hormones will increase our appetite and we will burn less fat. As a result, the overly strict rules of these slimming diets (which do not take individuality into consideration) will lead us to undernourishment, food imbalance and weight gain that is greater than our starting weight.
Add to this that a badly fed brain will not allow us to make the right decisions (whether the situations are difficult or not), because it will be lacking energy and will encounter significant dysfunctions (continuous fatigue, depression , headaches, nausea, nervous coughs, …).
Let's not be fooled by our first week either, it's not uncommon to lose 3 to 10 kilos (6 to 20 pounds) during this time. This is due to the revision of our food choices : our stock of glycogen (molecules made from the carbohydrates that we eat) drops and as this stock is linked to our water molecules, we lose water, at the same time. Therefore, we shouldn't be discouraged if we start by burning weight quickly and then our loss slows down (this is normal). Let's keep in mind that it's not the quantity, but the continuity that counts.
When we lose weight, without working on our muscles, we will also lose an amount of lean muscle mass. That's why strengthening muscle gives us better results. And let's not be afraid to lift weights suited to our efforts (too light, they will be useless, too heavy, they will make our muscles bigger).
All of this to say that we must set our goals, in writing, in order to identify our needs, consolidate our efforts and achieve the results we want to achieve. Let's also think about our reasons, without depending on the gaze or the choice of others, because it is about us and only us.
- Let's pace ourselves -
Having a big goal might sound like a good idea, but in the long run it turns out to be demotivating. Therefore, setting small achievable milestones will allow us to stay on course and even innovate in our progress. So we could start with a lighter routine (which we will increase when we're ready) and/or correct one eating habit at a time (then move on to the next).
Still in writing, let's break down our efforts/goals into what we want to accomplish each day, each week, each month and each year. It will help us meet (stimulating) challenges on our way.
- The voice of engagement -
Let's not assume that by sheer force of our will/motivation we will achieve our ends (this is wrong). For example : We can suppose our goal is to reduce our sugar intake. We assume that we can resist sugar, overcome our sugar cravings, stop buying sugary foods, and feel satisfied without sugar. The reason this goal is doomed is because we assume that the future version of us will suddenly have the willpower that we lack today (the same person who is totally under the spell of sugar).
Even if we have all the will/motivation in the world, it will not always allow us to find the strength to act, as will/motivation comes and goes and is vanishes. Being aware of this, forces us to think of alternative solutions.
It will be easier for us to be disciplined when we put things under the label of obligation. When our health goals are tied to some deep meaning, such as regaining self-confidence, getting into our favourite outfit, having the energy to face life, or just having enough strength to lift boxes or stacks of books… these specific and defined goals are concrete and therefore accessible to our brain.
Engaging ourselves takes away the question of whether or not we're going to do something. Let's take a moment to plan our day for the next day as much as possible. So the next day will require less thinking from us, since we will already have an action map (thanks to this plan drawn up the day before). FOR EXAMPLE : We can prepare our clothes and/or whatever we need for a healthy breakfast. Record in our diary when we will work out, when we will go to the grocery store (and the list of what we will buy there). Without forgetting to anticipate what we will do if a craving for sugar arises.
Some of us have read « The 5 Second Rule » by Mel Robbins. The 5 second rule is simple, if we have the urge to act on a specific goal, we must do it within 5 seconds, otherwise our brain will erase it (filed away). This rule takes us out of our tendency to think too much and pushes us to act. It doesn't make things any easier, but used wisely it will give us that little kick in the ass we need (like doing our sport when we want to give up).
- Let's change our tunes -
Always pushing our limits, it is sometimes tempting to imagine the relief we would feel if we gave up or slowed down. Likewise, negative thoughts are a huge drain and lead to failure. To avoid falling into the web of our dialogues (interior and/or exterior), and to allow us to continue to believe in what we do, we must take things from an angle that is favourable to us.
When we think that we are unable to do an exercise, we should rather see that we are active and that we can work around the problem (with another exercise) to achieve the same result. Instead of thinking about what we can and can't eat, let's become aware of the energy contribution that each food offers us and if we want to, sign up for a course to deepen our culinary knowledge. Instead of seeing the gym or our training room as a place of torture and suffering, let us remember that it is a place where we strengthen and take care of ourselves, it will make it more welcoming and stiffen our determination.
- The other side of the coin -
Progress is anything but linear. Between the periods when we will be facing a plateau or those when we will have (re)gained weight (due to illness, injury, relapse or muscle intake), being aware of these situations and knowing how to accept them is part of the journey and will help us to maintain the course through thick and thin.
If the numbers displayed on our scale take a long time to change, it is possible to assess our change through our clothes that fall differently, our ease in doing our exercises or the way we feel about ourselves ( these are the signs that we are on the right track).
- The glass half full -
It is customary to measure progress through our shrinking to-do list. Yet sometimes it never seems to decrease. So let's make a list of things already accomplished to reach our goals. Let's keep it visible and consult it, when we have doubts about our progress. This will encourage us to continue on this path. FOR EXAMPLE : Let's focus on how much weight we have already lost, rather than how much we still need to lose.
- When hunger takes us -
It is essential to keep in mind that eating more nutrient dense foods, exercising regularly, getting quality sleep and taking the time to take care of ourselves are essential elements in our transformation. And when we work on our lifestyle and our diet, it's normal to be hungry on occasion. However, we should never feel starving, so let's honour the (real) signals, to avoid depressing and swallowing everything up.
Cravings surface for various reasons : poor hydration, hormones, blood sugar, stress, loneliness, fatigue, boredom or even the timing of our meals. All of this is even more difficult if we are a person who eats in response to certain emotions/situations.
From a psychological point of view, when we limit ourselves or completely forbid ourselves from something, it leads us to overeating. Therefore, we need to allow ourselves small indulgences, learning to dose these foods and flavouring the food that are less tempting to us in order to awaken our taste buds and respond positively to those cravings without satiety.
In practice, if we have a nagging craving for cookies, we should take a break and go get our favourite cookie for our snack, and avoid diving on the first cookie at hand which as it will not give us satisfaction will push us to stuff ourselves. Let's always take a step back to assess how we feel (hunger, thirst or fatigue). And if we are really hungry, the key is to take the time and fully enjoy the experience (without guilt). This involves paying attention to our portions and avoiding distractions while consuming this much desired food (mindful eating).
- The secret is in diversity -
For weight loss to be sustainable, it must also be enjoyable. Taking a cooking class or visiting a farmers' market for fresh ideas that will delight our taste buds can totally help us. It is the same if our workout routine bores us, we should innovate or find another one (more fun).
- Let's celebrate our victories -
If we never spend the time recognizing what we're doing, we risk losing morale. Monthly, let's reward ourselves with a massage, a new leisure or sports outfit. The rewards are reminders that we are making progress, even though we haven't yet crossed the finish line.
- Travelogue -
Ideally (but not mandatory), we can track our food and effort. To do so, let's choose the tool that suits our lifestyle : it can be a notebook, an application or a combination of the two, to keep track of our footsteps and our progress.
The point is to get the big picture, not to pretend we're perfect. So, let's record our workouts daily (how many reps, duration of the workout, heart rate, etc.), count our steps and our food intake (not forgetting to mention the cream/milk in our coffee, the butter on our toast, the vinaigrette in our salad and the mayonnaise in our sandwich).
Conclusions
In chemistry, we need a large amount of energy to trigger a reaction. This is the activation energy. Likewise, we need a strong impulsion to initiate a change.
But it's the small steps that will make the difference in the long run. And as frustrating as the path to weight loss can be, we need to show patience, persistence (consistency) and dedication in order to achieve our success (and not meet the expectations of others).
Let's note our specific, measurable, achievable, relevant goals and the time frames to be met. Is it done? Ok, let's not procrastinate any longer and let's act… 5-4-3-2-1-GO!
What do you think?