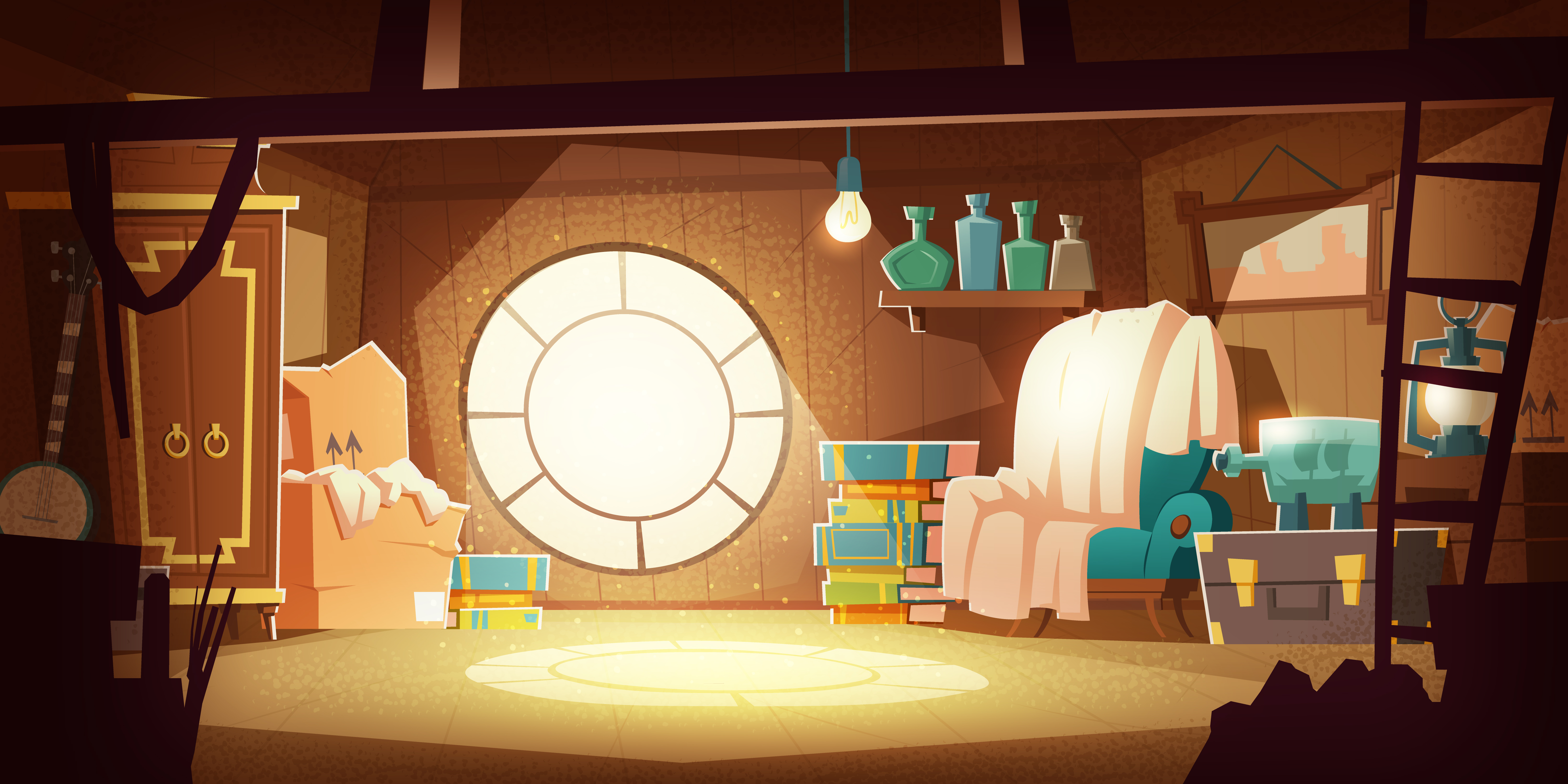 Photo by Deniz Altindas on Unsplash - Image by @upklyak on freepik
Daily life has its share of activities and occupations for all of us and we do not have unlimited time to devote to the maintenance of our home. However, there is nothing more pleasant than having our little nest tidy and smelling fresh. Here are some ideas for not spending the whole weekend on it...
- A little preparation -
The day before our big cleaning, let's check that all the cleaning products are there, and gather everything we need to clean everything in due form.
The essentials for cleaning :
Vacuum cleaner : the wattage of a vacuum cleaner is not always proportional to its suction capacity. Let's compare the technical sheets and check that the chosen device is suitable for our surfaces. We should take notice of the filtration systems, especially if someone in our household has asthma or allergies;
Soft bristle broom : the quality of the bristles will influence the broom's ability to attract dust and its longevity;
Hand brush and dustpan or table vacuum cleaner : handy to have on hand;
Sponge and bucket mop : let's choose a good sponge and interchangeable mop head;
Cotton t-shirts or used towels : we can cut them into rags;
Cotton or wool socks : let's run our hands through them to clean the dust;
Toothbrushes : can be used to clean the base of taps and other hard-to-reach places;
Badgers and brushes : can be used to dust fragile objects;
Spray bottles : let's keep one or the other for our homemade cleaning solutions;
Microfiber cloth : they retain dust and grease without scratching (more absorbent than natural textiles);
Multi-use mitt : there are different types depending on the applications (from cleaning glass to washing cars);
Brushes : dish brush and toilet brush;
Sponges : dishwashing sponge and steel scouring sponge.
SMALL TIPS :
A microfiber cloth coming out of the washing machine has the ideal humidity level for cleaning the tiles.
We should not use fabric softener when washing our microfiber cloths and we have to avoid the dryer (this will soften the fibres and make them ineffective).
- Memo agenda -
Let's plan the daily, weekly and monthly tasks by doing them with discipline and application :
DAILY : clean directly what we got dirty (dishes, stove, sink and worktop).
ONCE A WEEK : vacuum and dust off each room; clean the oven and the refrigerator; clean the toilets and the bathroom; sweep the entrance and the terrace; shake the doormats; take out, wash and disinfect the garbage cans; change and wash the linens.
ONCE A MONTH : let's do the windows; unhook and clean the curtains and drapes; let's run a rag over the doors and frames; maintain wooden furniture; dust off the lamps; wash rugs and carpets; dust off the walls; and clean our brushes and brooms.
- The floors -
No matter the room, we will occasionally need to clean the walls, ceilings and floors. We will have to take into consideration the type of coating in order to use the right tools and products :
Wooden floor : We shall not use too much water, the wood may warp and rot. Preferably vacuum every week and use a mop wrapped in a soft, damp cloth (not soaked);
Linoleum and/or vinyl flooring : we have to avoid using ammonia or abrasive products, as this tarnishes the surface. Instead, let's run a mop with a little targeted product and rinses;
Ceramic floor : after cleaning with a broom or vacuum cleaner, wash by area with a mop, from the back of the room to the door. We shall not use the vacuum cleaner carpet brush, which will scratch our tiles;
Stone or slate floors : let's regularly sweep and vacuum. Let's clean it up with water and a little household cleaning product. Also, let's clean up the mess immediately by dabbing rather than rubbing;
Carpets and rugs : the secret is simply to invest in a quality vacuum cleaner and to use the right mouthpiece.
- Doing things in order -
Vacuuming and having to bend down at every step to move shoes, bags and documents is daunting and inefficient. So let's sort and tidy up each room before cleaning up.
Then let's move on to the actual cleaning. When we clean the whole house, let's start with the top floor and go down gradually to not go through the spaces already cleaned :
The attic : The good news is that it only needs to be done once a year. When cleaning our attic, especially if maintenance is infrequent, we should wear a mask to avoid breathing dust and other irritants. Let's vacuum everywhere (ceiling, beams, walls and floor), then damp a cloth soaked in a mixture of water and mild dishwashing liquid on all surfaces. Molds are a sign that we have a moisture problem (leaky roof, poor ventilation), getting rid of molds is essential.
The stairs : whatever the materials, let's start by vacuuming the bottom so that we always stand on a clean step. Wipe down the painted railings with a soft, damp cloth. And if the ramp is particularly dirty, let's add a few drops of washing up liquid to hot water. Without forgetting to dry everything with another cloth.
AND FOR EACH ROOM ITS TREATMENTS :
The living room : Dust the wooden furniture with a slightly damp cloth. If necessary, leach the wood with water and a mild soap. Let's opt for a good old saddlery soap or a baseball glove softener for our leather sofa/chair. For our fabric items, let's start by vacuuming to remove dust, then tear off the covers and wash them according to the instructions on the label.
The bedroom : Let us air and shake the duvets and pillows every day, to distribute the padding evenly, but also to limit the proliferation of dust mites and other organisms that like heat and darkness. Next, let's vacuum all the nooks and crannies and especially under the bed, where dust tends to accumulate.
The kitchen : This is the room that accumulates the greasiest and spilliest. So let's not forget the following :
The counter and worktop used frequently require daily attention to keep them clean and free them of bacteria.
Rub, in circular motions, a handful of salt and half a lemon on our cutting board.
Let's use white vinegar and salt to clean our sink.
Let's clean the outside and bottom of our hood, with hot water and dish soap to loosen the grease residue.
Because cooking can be very messy, periodically do a thorough cleaning of all parts of our oven, including the racks and the door.
To ensure the longevity of our ceramic hob, wipe each stain before it dries with a damp sponge and wipe with a microfiber cloth (wait until it cools down to not burn ourselves). For encrusted stains, we can use a white stone or clay. Wet the sponge with cold water, front the stone and then the plaque. Rinse with a sponge soaked in clear water and dry everything with a microfiber cloth.
Regularly cleaning our refrigerator contributes to its proper functioning. Also, let's not forget to clean the inside, the outside as well as the rubbers and the drip tray, then defrost the freezer if necessary.
The dishwasher also needs a little cleaning with detergent to remove bad odours as well as grease residue (which could clog the pipes). Let's select the « economy wash » program and let the cycle run, the machine being empty. Always to avoid clogging filters and pipes, avoid tablets and prefer liquid gel.
Let's not forget our microwave, our toaster, our kettle and/or our coffee machine.
For the exterior of our cabinets and cupboards, we should dust with a damp cloth and wipe with a clean cloth. To remove traces of handles and drawers, soak a cloth in multi-surface cleaner, leave to act for a few minutes, then rinse with a damp sponge. Then wipe with a dry cloth.
The bathroom : it is one of the most used and dirtiest rooms (ironic, isn't it?).
Get in the habit of washing our shower/tub surfaces immediately after washing ourselves (as long as the heat/steam has loosened the dirt).
Soak our pommel in white vinegar put in a plastic bag that we tie with a ribbon and let it act.
To get rid of molds and grimes from our shower curtain, we should apply a paste of baking soda and lemon juice. Let's soak it, then rinse it with lukewarm water. Note that the best effective treatment is ventilation, which removes humidity from the room. To keep panels stain-free, we have to scrub them with a solution of 125 millilitres (1/2 cup) of vinegar mixed with a litter (a pint) of water.
Sinks/basins accumulate grimes over time, but it's easy to keep them sparkling, by rubbing lemon juice around drains to remove grease and lime scale.
For mirrors and windows, use vinegar diluted in water and apply the mixture directly to these surfaces.
The bath mat is soft, pleasant when we get out of the shower, but it is also a nest for germs. This why there shall be no shoes in the bathroom (street trash, no thanks) and change our carpet once a week.
The toilet : it's far from fun, but necessary. Let's proceed in this order : tank, base, seat and bowl interior. To eliminate urine odours, let's pour a dash of vinegar into the bowl every week and let it act overnight. To get rid of dark circles, let's apply a paste of borax and lemon juice and let it dry overnight, rub and flush.
The exteriors : no one expects absolutely perfect cleanliness, but we will have to remove the leaves, so that our terrace is clear.
The garage and the basement : let's get rid of things that we don't use and invest in storage accessories. If we keep our trash there, bad smells can be disturbing. So let's not forget to wash them from time to time.
- The ultimate check -
Once we've cleaned our house, let's take a few minutes to admire the results of our efforts!
Conclusions
In short, to clean our nest, it is better to go one room at a time and to not be discouraged. Every time we finish a room, let's admire it. And let us apply ourselves to enjoy our home with care and tranquillity.
What do you think?